Welcoming a new bundle of joy into the world is a momentous occasion, filled with overwhelming love and joy. As a nursing mom, you want to provide the best nourishment for your little one, and that starts with ensuring your breastfeeding journey is as comfortable as possible.
Sore and cracked nipples can be a common concern for new mothers, but fear not! In this guide, we will explore the world of natural nipple creams and unveil the best options available to provide soothing relief and support during this special time.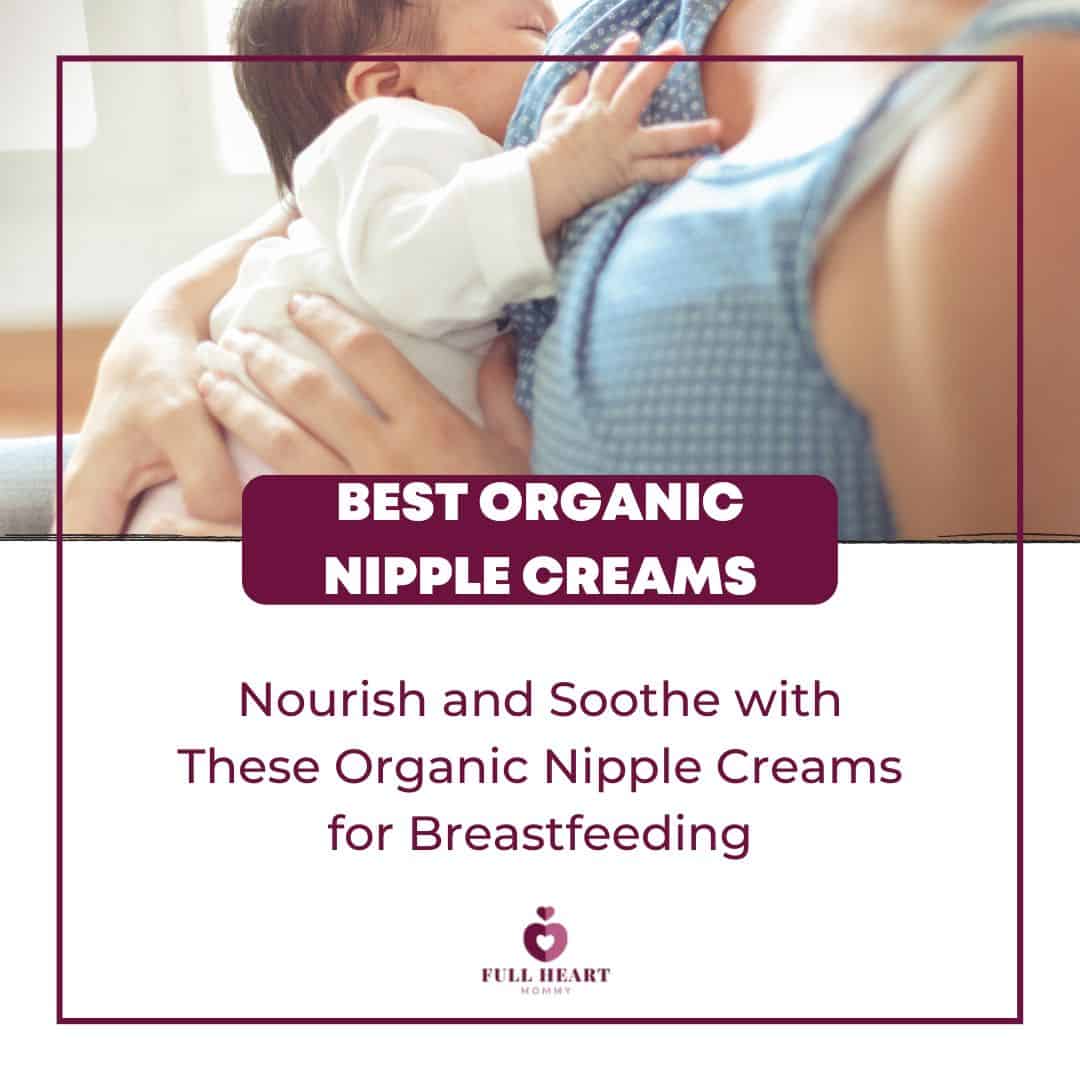 What Does Nipple Cream Help with? 10 Nipple Cream Uses
When it comes to caring for your delicate skin during breastfeeding, it's essential to choose products that are safe and gentle.
Why do you need nipple cream? Does nipple cream work? Yes to the latter question, 100 times over.
But in case you need more convincing here are 10 uses for nipple cream.
Soothes Soreness: One of the primary uses of nipple cream is to provide relief from sore nipples. Breastfeeding can sometimes cause nipple tenderness and discomfort, and nipple creams can help soothe and alleviate the pain.
Heals Cracked Nipples: Cracked nipples can be a common occurrence for nursing moms, especially during the initial stages of breastfeeding. Nipple creams often contain healing ingredients that promote skin repair and aid in the recovery of cracked nipples.
Moisturizes Dry Skin: Breastfeeding can lead to dryness and flakiness of the nipple area. Nipple creams are formulated to moisturize and hydrate the skin, preventing dryness and maintaining skin health.
Prevents Chafing: The repetitive friction of nursing can cause chafing and irritation on the nipples. Nipple creams act as a barrier, reducing friction and preventing further irritation.
Offers Protection: Nipple creams create a protective layer on the nipples, shielding them from external factors that can cause further discomfort or damage. This protection can be especially beneficial during colder weather or when wearing certain fabrics that may rub against the nipples.
Promotes Healing: Nipple creams often contain natural ingredients with healing properties. These ingredients can help accelerate the healing process of any minor injuries or irritations on the nipples.
Provides Lubrication: Nipple creams can offer lubrication, making it easier for the baby to latch on properly during breastfeeding. This can contribute to a more comfortable feeding experience for both mom and baby.
Nourishes the Skin: Many nipple creams are enriched with nourishing ingredients that help maintain the health of the nipple area. These ingredients can keep the skin supple, soft, and healthy throughout the breastfeeding journey.
Safe for Baby: Natural nipple creams are formulated with ingredients that are safe for the baby, even if they accidentally ingest small amounts while nursing. These creams are free from harmful chemicals, making them a safe choice for breastfeeding moms.
Boosts Confidence: By providing relief and comfort, nipple creams can boost a mom's confidence in her breastfeeding journey. When discomfort is minimized, moms can focus on nurturing their baby and enjoying the bonding experience of breastfeeding.
It's important to note that if you have any concerns about nipple soreness, cracks, or other breastfeeding-related issues, consulting with a healthcare professional or lactation consultant is always recommended.
Natural nipple creams are specially formulated with ingredients that are free from harmful chemicals and additives. These creams offer a myriad of benefits, including soothing soreness, moisturizing dry skin, and promoting healing. Let's delve into the top natural nipple creams that will nurture and protect your sensitive skin.
Natural Nipple Cream: Your Saving Grace
Breastfeeding is a beautiful and fulfilling experience, but it can also come with its fair share of challenges. Sore and cracked nipples can make nursing uncomfortable and potentially discourage new moms from continuing their breastfeeding journey.
That's where natural nipple cream comes to the rescue! This miraculous product provides the much-needed relief and protection for tender skin, allowing you to bond with your baby without any discomfort.
What Makes a Natural Nipple Cream the Best Choice?
When searching for the perfect natural nipple cream, it's crucial to consider certain factors that make a product stand out. Here are some key qualities to look for:
Organic Ingredients: Opt for creams that contain organic ingredients such as shea butter, coconut oil, calendula, and beeswax. These natural elements work wonders in soothing and nourishing your skin.
Hypoallergenic Formula: Since you'll be applying the cream directly to your nipples, it's important to choose a hypoallergenic formula that minimizes the risk of any allergic reactions.
Safety for Baby: Ensure that the cream is safe for your baby to ingest. Look for products that are free from artificial fragrances, parabens, and petroleum-based ingredients.
Easy Application: Look for creams that are easy to apply and don't require excessive rubbing or tugging, as this can further irritate sensitive skin.
The Top Natural Nipple Creams
Now that we understand the significance of natural nipple cream and the qualities to consider, let's explore the best options available on the market.
These creams have garnered rave reviews from nursing moms worldwide for their effectiveness and nurturing care. They are also lanolin free nipple cream options.
Motherlove Nipple Cream
This organic and lanolin-free nipple cream is a favorite among nursing moms. Its combination of calendula and shea butter provides instant relief and helps heal cracked nipples.
Earth Mama Organic Nipple Butter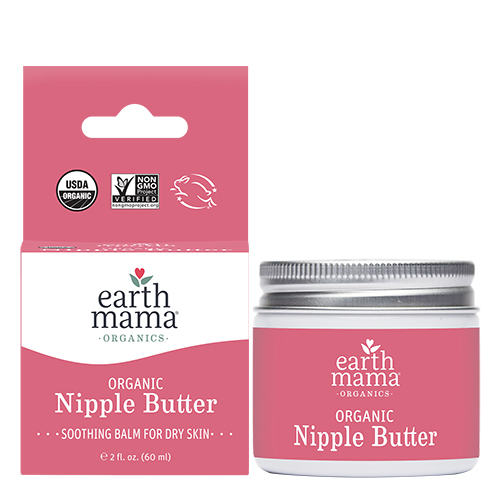 Crafted with organic calendula, cocoa butter, and shea butter, this nipple cream is a go-to choice for breastfeeding mothers. Its non-sticky texture and delicate scent make it a pleasure to use.
Nipple Crack by Tiny Human Supply Co
This balm is made with premium organic ingredients that are odorless and tasteless, so you don't have to worry about washing it off before feeding your baby. The formula is buttery soft and lightweight, so it spreads on easily and won't leave a sticky or greasy residue.
Nipple Crack provides soothing protection and relief from the discomfort of dry, cracked nipples. It's also lanolin-free.
Bamboobies Boob-Ease Organic Nipple Balm
This lanolin-free nipple balm contains organic shea butter and extra virgin olive oil to moisturize and protect your delicate skin. It's also safe for your baby.
Tiger Baby Nipple Cream: This one is a plant based formula with include Sunflower Oil, Bayberry, and Coconut Oil. It is incredibly effective at healing and protecting sore nipples. The all-natural ingredients work together to soothe and moisturize dry, cracked skin, while also providing a barrier against further irritation. Many mothers have reported that they have noticed a significant improvement in their nipple pain and discomfort after using this product.
The Honest Company Calm Your Nip Balm:
It goes on smoothly and absorbs easily, leaving my skin feeling soft and moisturized. The balm is also fragrance-free, which is important to me as I want to avoid any synthetic fragrances or harsh chemicals that could potentially irritate my skin or my baby.
I appreciate that the Honest Company's Calm Your Nip Nipple Balm comes in a convenient and easy-to-use tube. It is small enough to fit in my diaper bag or purse, making it easy to apply whenever I need it. Plus, a little bit of the balm goes a long way, so one tube can last for several weeks or even months.
Milkies Nipple Nurture Balm: This lanolin-free nipple balm is enriched with organic calendula and marshmallow root to provide relief and promote healing. It's safe for both mom and baby.
The texture of the Milkies balm is creamy and smooth, making it easy to apply.
Popped Organic Nipple Cream: This breastfeeding essential was designed to serve as a nursing and pumping lubricant to help you have a smoother postpartum recovery.
Popped Organic Nipple Balm contains only 7 organic ingredients—coconut oil, sunflower seed oil, shea butter, mango seed butter, beeswax, olive fruit oil, and calendula flower extract. These natural oils penetrate skin layers to alleviate soreness and provide moisturizing relief. You can also apply it to any area of skin that needs moisturizing to prevent cracks, dryness, and discomfort. Massage it gently into the skin for deep relief.
Lavie Organic Nipple Cream
If you're looking for a reliable and effective nipple cream to ease your breastfeeding pains, the Lavie Nipple Cream is definitely worth trying out. Made from only 5 natural and organic ingredients including olive oil, beeswax, shea butter, marshmallow root, and calendula flower, this cream is gentle on even the most sensitive skin.
Not only does it soothe and protect sore or cracked nipples, but it also moisturizes dry skin for added relief. With fast-acting properties, you'll experience quick relief from discomfort, making it an essential item for any nursing mom.
One of the best things about this cream is that it's great for both nursing and pumping, with no smell or taste and no need to remove before feeding your baby. Plus, it's free of lanolin, petroleum, and parabens, making it safe for both you and your little one.
What can I use on my nipples instead of lanolin?
While lanolin is the most popular choice for nipple creams, some mothers may have allergies or skin sensitivities that make it difficult to use. There are several alternatives that can be used instead of lanolin, such as coconut oil, olive oil, shea butter, and aloe vera gel.
Is coconut oil safe to use as a nipple cream?
Coconut oil is a great alternative to lanolin because it is natural and has anti-inflammatory properties that can help soothe sore nipples. It is also very moisturizing and helps keep the skin soft and supple. However, it should not be used if the mother has an allergy to coconut oil.
Vaseline As Nipple Cream?
The main concern when using Vaseline as a nipple cream is that it can form an occlusive layer on the nipples which can prevent them from breathing and healing properly.
This can lead to further irritation and discomfort, especially if the nipples are already cracked or sore from breastfeeding. Additionally, Vaseline may not be able to penetrate deep enough into the skin to provide adequate relief from dryness or cracking.
There are several alternatives that may be more effective and safer for soothing and protecting nipples during breastfeeding.
These include lanolin-based creams, coconut oil, olive oil, shea butter, aloe vera gel, or even your own breastmilk! All of these natural products contain properties that help nourish and moisturize the skin while providing protection against environmental irritants.
Frequently Asked Questions (FAQs)
Q: Can I use natural nipple cream while breastfeeding?
Absolutely! Natural nipple creams are safe to use while breastfeeding, as they are made from organic and hypoallergenic ingredients that are safe for both you and your baby.
Q: How often should I apply nipple cream?
Apply the cream after each nursing session and as needed throughout the day. It's important to keep your nipples moisturized and protected to prevent soreness and cracking.
Q: Are natural nipple creams safe if my baby has allergies?
Natural nipple creams are often hypoallergenic and free from common allergens. However, if your baby has specific allergies, it's best to consult with your pediatrician before using any new product.
Q: Can I use nipple cream with a breast pump?
Yes, natural nipple cream can be applied before and after pumping to provide lubrication and protect your nipples from friction.
How You Can Help Your Nipples Heal Naturally
Make sure to drink plenty of fluids to stay hydrated. This helps keep your skin moisturized and prevents dryness which can lead to further irritation.
Avoid wearing tight clothing that rubs against the nipples as this can cause further irritation. Choose loose fitting clothes made from soft fabrics like cotton instead.
Expose the nipples to air and avoiding harsh soaps and chemicals can help treat and prevent nipple cracking.
Nursing mothers should also try different feeding positions to ensure their baby is properly latched on.
Applying ice before breastfeeding can help numb the area and reduce discomfort. With these tips in mind, nursing mothers can find relief from sore or cracked nipples naturally.
Breastfeeding is a precious bonding experience between a mother and her baby. With the best natural nipple creams, you can ensure this journey is comfortable and enjoyable for both of you.
Whether you choose Motherlove, Earth Mama, or any of the other remarkable options available, rest assured that you're providing the nurturing care your delicate skin deserves.
Embrace the joy of breastfeeding with confidence, knowing that relief and healing are just a cream away.